The Puppet Ministry began in 2011 and quickly became popular among the children and adults. The puppet team offers skits during the Children's Moment time in worship about once a month during the academic year. The skits are original to the group, written by Kirsten Trachsel, and embellished by the puppeteers.
All skits may be used free of charge or with a free-will donation to the children's ministry at FPC. However, we ask that the skits are not used for profit or sales.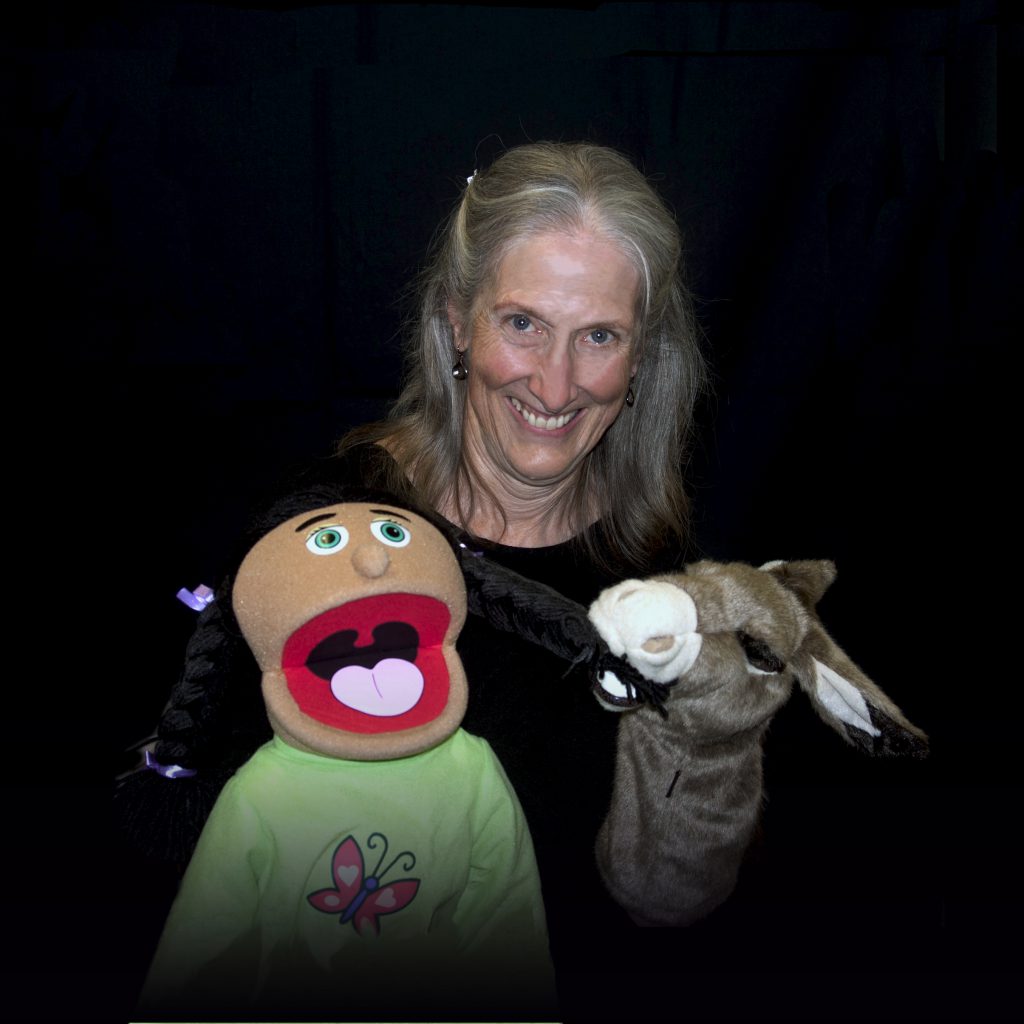 Bobbi Conliffe, a retiree from Ohio University, loves to sing and spends much of her time either working and playing outside or volunteering with various local organizations. Bobbi's puppets:
Tessa – a curious little girl
 A menagerie of animals with identities that change according to the needs of the script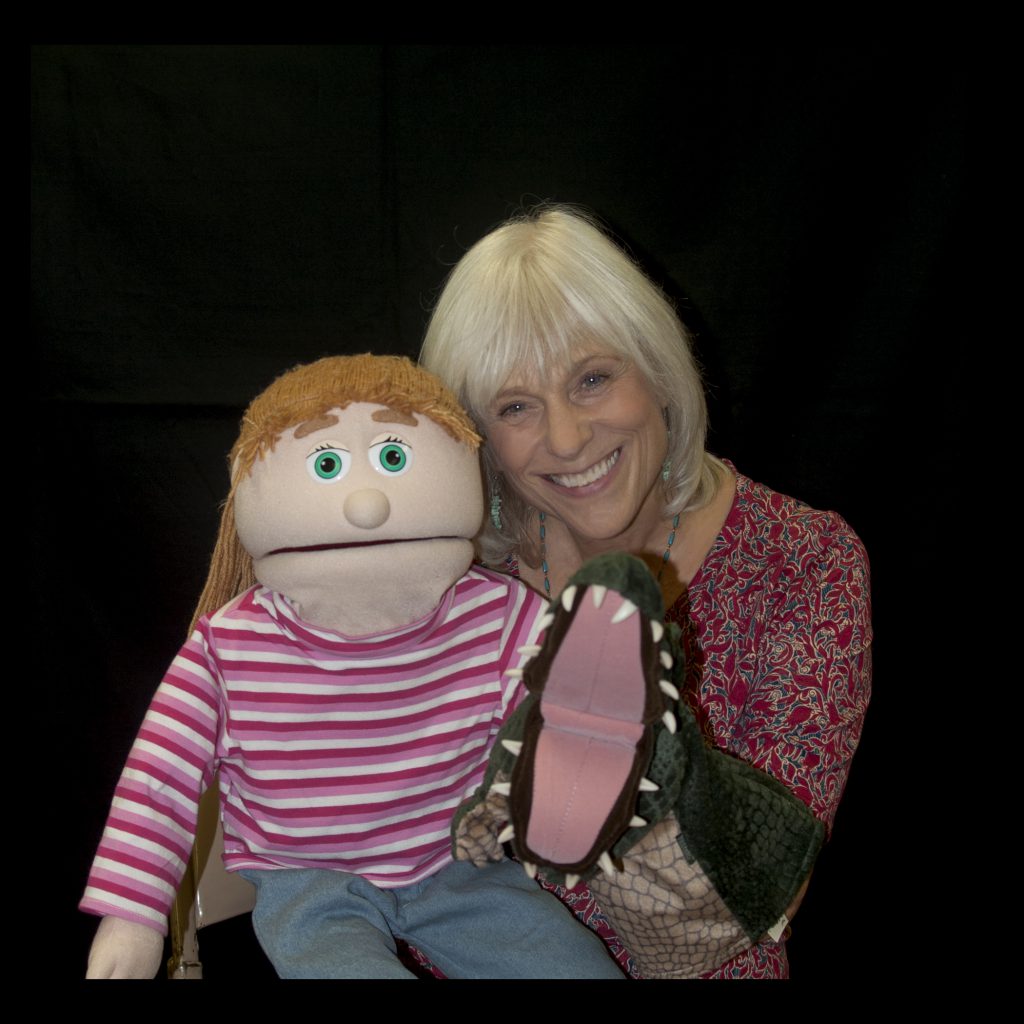 Becky Pankratz is an elementary school teacher, wife, mother, and grandmother.
Becky's puppets:
Sally – a smart and kind little girl
Shifty – an ornery, but mostly well-meaning alligator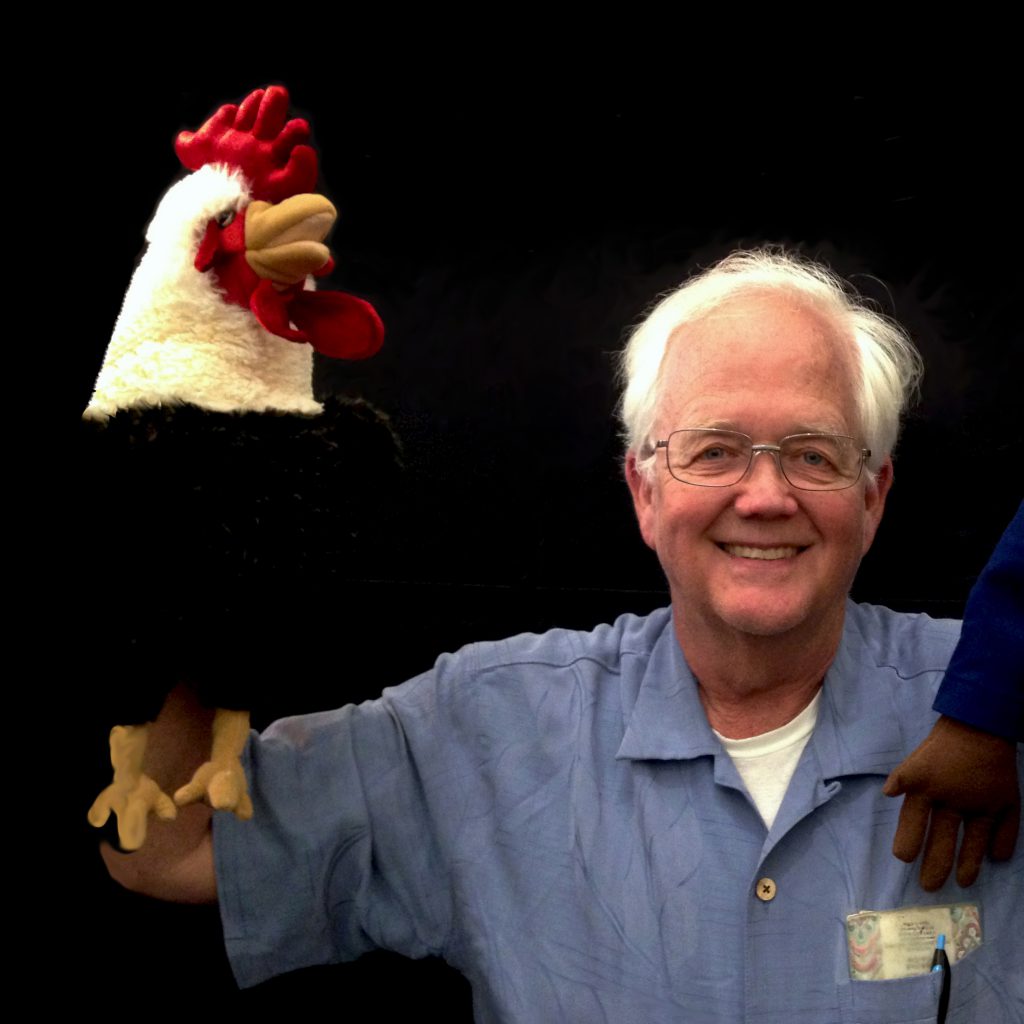 Neal Nesbitt is a surgeon, church choir member, and much of the comic relief for the puppet team.
Neal's puppets:
Jordan – a mischievous and endearing little boy
Bantonio Roosteros – a mobster rooster
Bible Billy – a southern Bible Re-enactor extraordinaire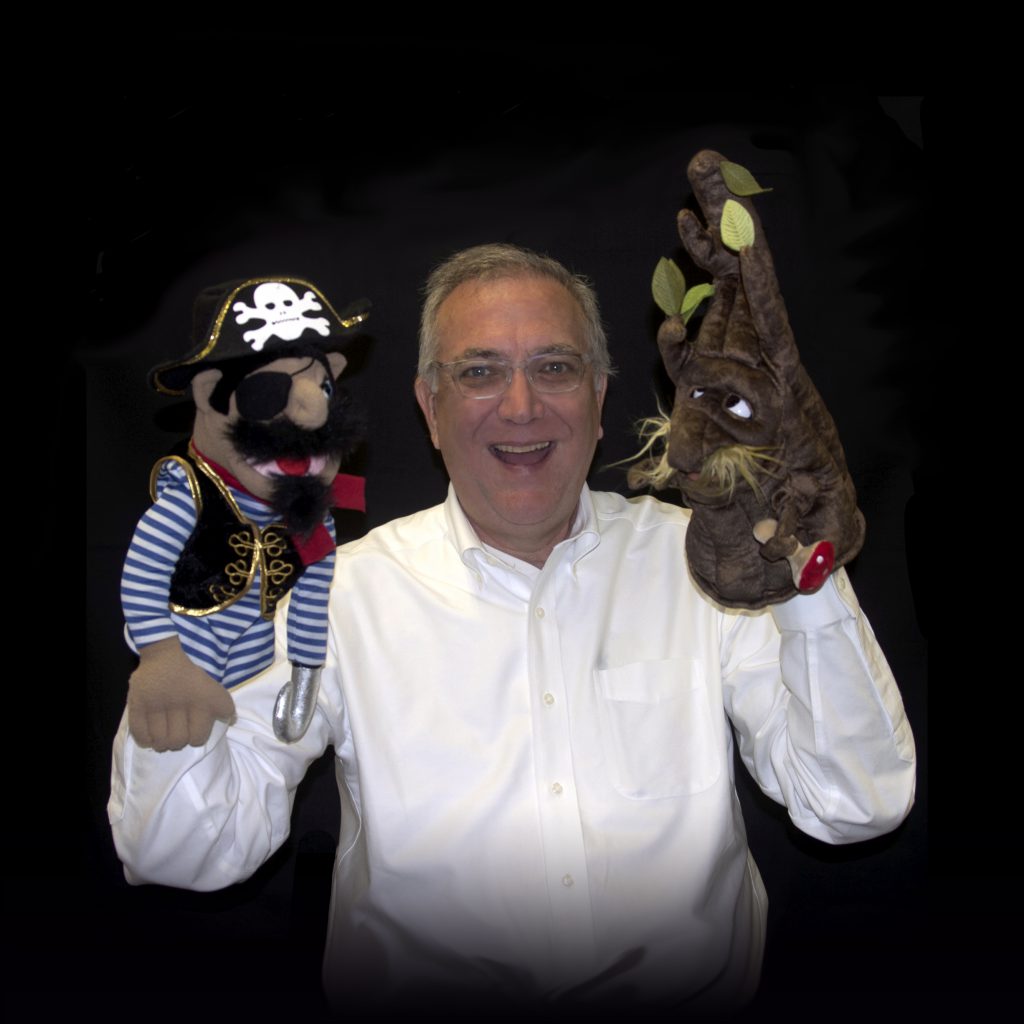 Robert Stewart is the former Director of Ohio University's E.W. Scripps School of Journalism and is enjoying his retirement.
Bob's puppets:
Elwood – a wise and kind old tree
Pirate – always at the ready, because there's always room for a pirate in a puppet skit!